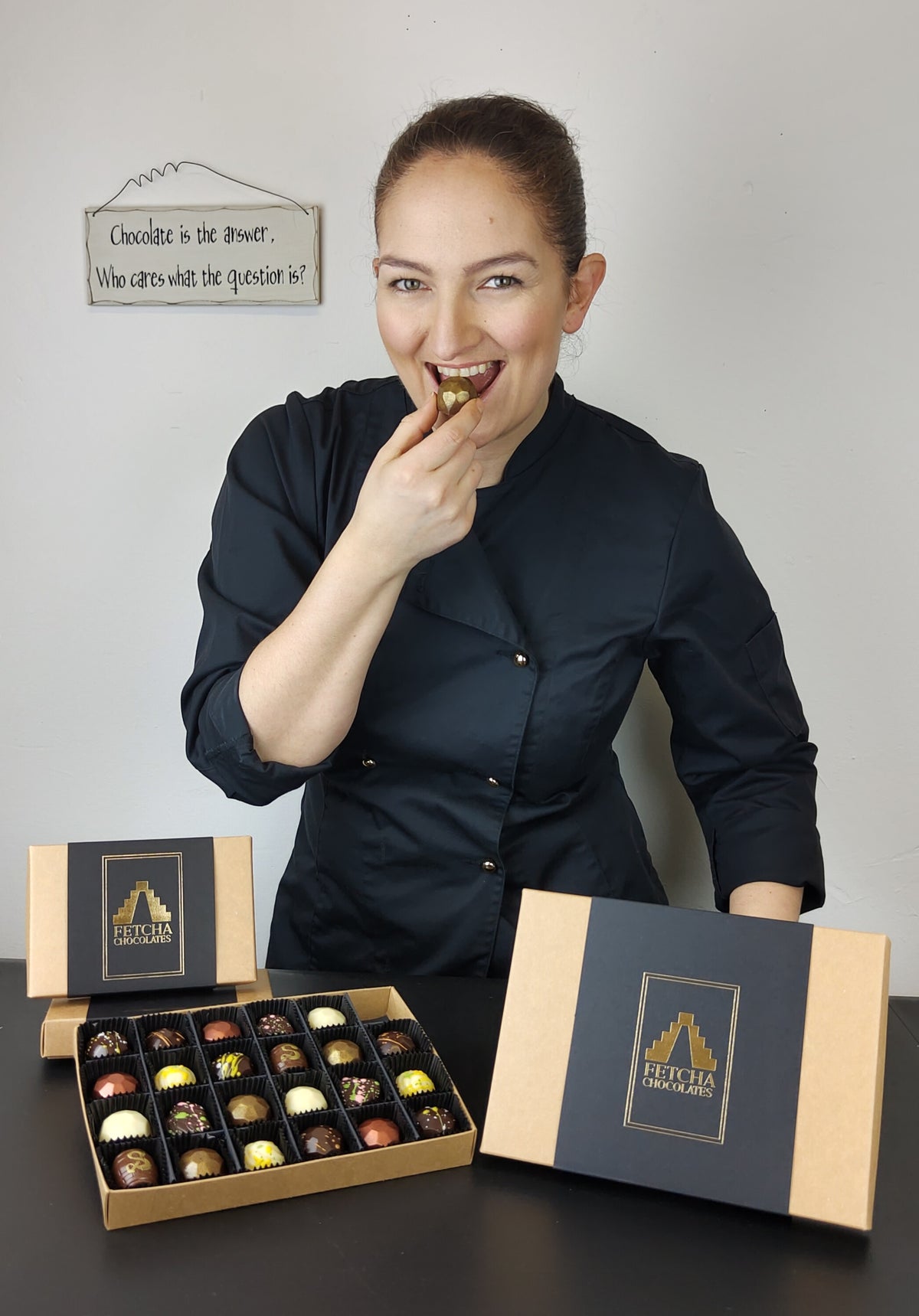 My Story
It all started with a dream...
Fiona strives to create chocolates that can be shared with the whole family regardless of dietary restrictions.
Thank you for being part of that journey!
A brief history
2004-2008
Environmental degree
After 4 years at Stirling University earning a BSc (Hons) in Environmental Conservation Fiona was determined to be more eco-friendly and reduce plastic use wherever possible.
2017
Went Vegan
First for health reasons, then to help the environment and then for the animals...now for all of the above reasons!
2019-2020
The lightbulb moment
Working for her friend Denise, in The Sweetie Jar Argyll, Fiona learned that lots of people wanted chocolates to suit various dietary requriements, so she started experimenting...and launched Fetcha Chocolates.
2020
Orders came rolling in
Fetcha Chocolates were chosen for inclusion in a national cruelty-free advent calendar featured on ITV This Morning and that boost motivated Fiona to quit her day job and take Fetcha Chocolates full time!
2021
Featured in The Sun
Our advent calendar was selected as one of the Top 10 Best Advent Calendars in the UK, where it was described as "one of the most luxurious advent calendars we have seen"
2022
Opened a brick-and-mortar
Together with her mum, Fiona opened a brick-and-mortar Fetcha Chocolates retail store, in her hometown of Campbeltown, Scotland
2023
Support from customers
You all have all shown so much love for the busienss that it keeps going from strength to strength. We now have so many repeat customers it fills us with hope for the future!