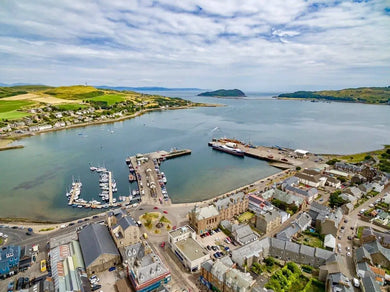 Campbeltown Shop,
13 Main Street
Visit our store in person or shop online and select "local pickup" to pick up your order from the store, next day.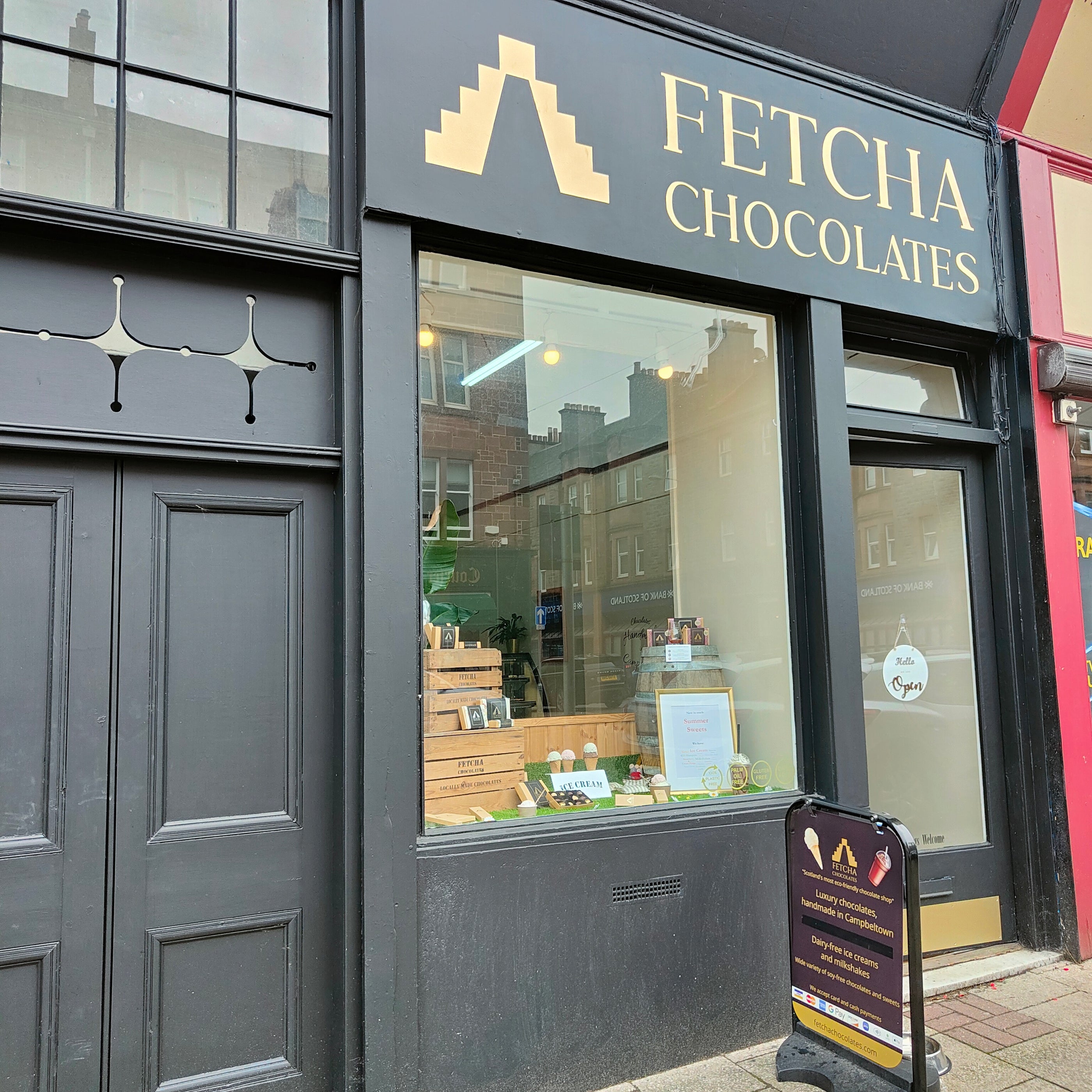 About the shop
The Fetcha Chocolates store in Campbeltown opened in April 2022.
Inside the shop you will find lots of our own chocolates as well as lots of other chocolate goodies from brands we like and plenty sweeties for those with a sweet tooth.
The shop is fast becoming a popular spot for locals and tourists alike, having "the best hot chocolate in town" (we make it with real chocolate and gluten-free oat milk) and "the best milkshake you'll ever taste" (made using generous scoops of ice cream)

Wheelchair friendly
We have a wide door with a low threshold and lots of open space in store for manouvering
Pet friendly
We welcome your furry friends and have even started selling Dog Choc treats!
Allergy Aware
Everything in store is dairy-free and gluten-free and we are happy to help with queries
Winter Hours:
(Start of October - Mid April)
Thurs, Fri, Sat: 11am - 4pm
Summer Hours:
(Late April - End of September)
Mon - Saturday: 11am - 5pm